How 'bout them Leafs!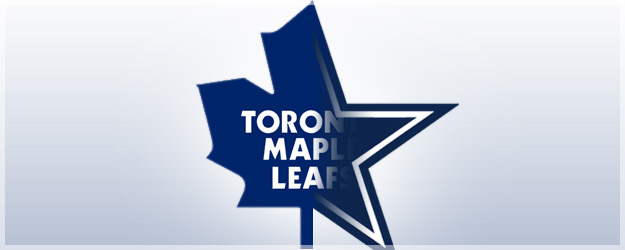 We Maple Leafs fans are a sad, beaten-down, dejected… yet somehow optimistic bunch.
That being said… this is what the other Original Six teams have done since our last glorious moment hoisting the holy grail.
Stanley Cup Wins by Original Six Teams Since 1967:

Montreal Canadiens – 10

Detroit Red Wings – 4

Boston Bruins – 3

Chicago Blackhawks – 1

New York Rangers – 1
With the Bruins winning again yesterday, Leaf fans everywhere start rationalizing an insatiable need for the Cup to come home to the GTA "this season". Yes, the team has improved, but, to borrow a phrase we frequently use in Texas, let's all hold our horses.
Let's look at where exactly the Leafs are heading into the 2011-12 season… with a little Texas twist.
In my (admittedly amatuer) opinion, they are where the Dallas Cowboys were in 1991. Coming off a much-improved and better-than-expected season the previous year, they should begin the season with high-hopes, yet tempered expectations.
I'm not silly enough to think that they will win (or even challenge for) the Cup this coming season, and nor should anyone else. But we Leaf fans are notorious for beginning the "Stanley's Coming to Town" chants the second the Leafs are in a playoff position anytime after January, despite the overwhelming evidence to the contrary. But looking at things rationally, there is quite a positive thing going on in Toronto.
Similar to the Cowboys in 1991, all eyes are on a second-year phenom coming off an impressive rookie-year campaign. Like Emmitt Smith, James Reimer will have a pretty big spotlight on him. Let's hope he blows us all away like the Dallas RB did two decades ago.
As was with the 'Boys back in '91, what we should all be watching for is how the existing talent starts to mature and new talent starts to add positive influence to the mix. In this respect, there is definitely is an understandably warm and fuzzy feeling in Leaf Nation.Over the last two years, GM Brian Burke has decided to employ an unheard of trait in running the Leafs… patience. No more chasing high-priced and just-past-prime big names to make an unsuccessful run at the playoffs (at the expense of young, talented prospects). No, sir. He's been (finally) telling Leaf Nation to shut the hell up, be okay with not making the playoffs this year, and to wait for our prospects in the farm system to mature and work their way up to Leafdom.
A young, talented, gelling team with chemistry and a future together. How about that?! Just like Aikman, Irvin and Smith did in their early years, the Leafs nucleus is coming together nicely and getting a few additional pieces to work. Thanks to patience we get to watch them grow into something special. This is a team you can add a veteran free-agent to to make things even better. That's how you do it. Get the the experienced older guys AND KEEP the young guns. What a concept.
So a realistic expectation for 2011-12 is qualifying for the playoffs and maybe even surprising some folks and getting past the first round. That's just what the Cowboys did with their 1991 season. Just getting to the playoffs and playing well is "good enough" for this year. So sit back, Leaf Nation and enjoy the ride.
… and remember what the Cowboys went on to do in '92 (and '93 and '95).
— TF